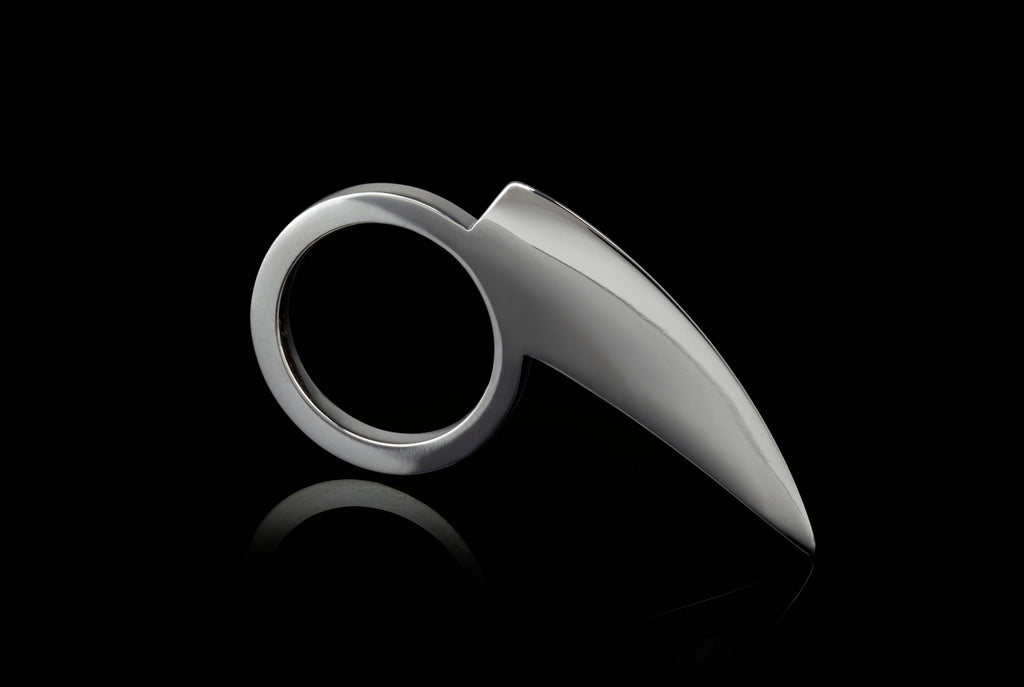 Details
The claw mini silver ring has a small talon and is part of the Ring Quartet. Featuring a smooth and sweeping line, it's easy to wear across your fingers, for subtle edginess. Wear stacked with the other talon rings for a look of pure attitude.
Highly polished solid sterling silver with logo and hallmark engraved. Also available in 18ct gold vermeil on solid sterling silver. Vermeil is an extra thick gold plate (minimum of 2.5 microns) for extra durability. 18ct gold vermeil is not available for the ring quartet.
Talon length 35mm
Ring sizes M, N or O
Please contact us for availability of other ring sizes.
This ring is hand made to order. Please allow 4 to 6 weeks from order to dispatch.